Image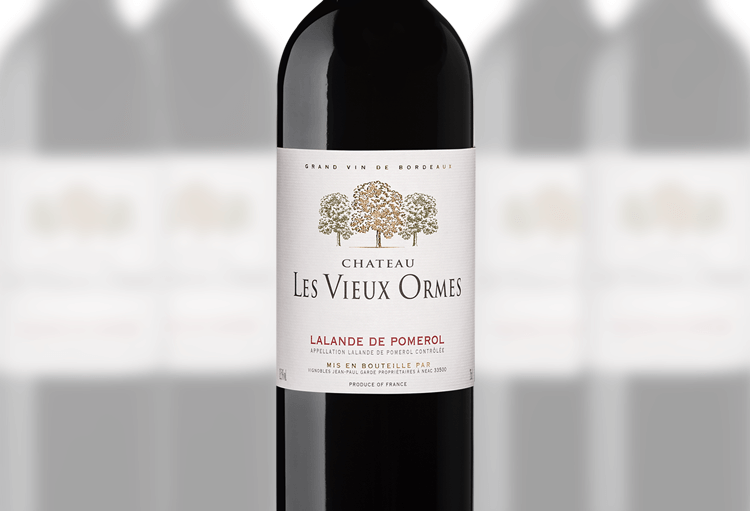 Château Les Vieux Ormes
Appellation
Lalande-de-Pomerol
Owner
Vignobles Jean-Paul Garde
Vineyard size
15 hectares (37 acres)
Vineyard grape varietals
80% Merlot – 10% Cabernet Franc – 10% Cabernet Sauvignon
Soil types
Clay and gravel
Download the technical sheet
As one of the oldest family-owned vineyards in the region, Château Les Vieux Ormes has seen passion and know-how transmitted from father to son for six generations of the Garde family. Located on an enviable terroir of large gravels and clay, Château Les Vieux Ormes is a lovely example of this often underestimated appellation.
Jean Paul Garde took over from his father in 1974. His enthusiasm and determination to craft wines in the purest expression of fruit and terroir led him to undertake many ambitious improvements of the property, vineyard, and cellars over the years. Today, his son Frédéric follows in his father's footsteps, aided in his task by oenologist Yannick Reyrel.
The vineyard, which boasts an average vine age of 35-40 years, is maintained traditionally (tilling of the soil, manual de-leafing, green harvests). The grapes are harvested at full maturity and sorted manually before being vinified, plot by plot, in small thermo-regulated stainless-steel vats with the goal of preserving the full character of the fruit.
The wines of Château Les Vieux Ormes are supple, charming, and can be enjoyed after just two or three years of cellaring.