Nesting Boxes: protecting the fauna in our vineyards
Image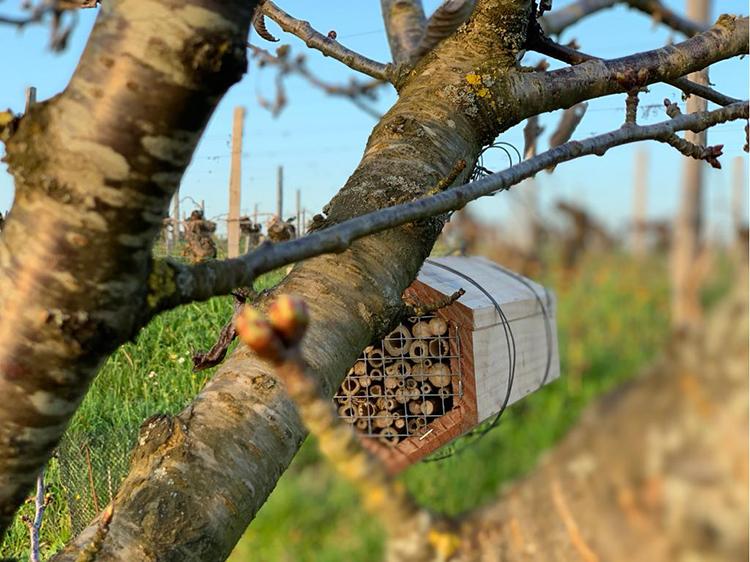 The environment is more than ever at the center of our concerns, whether it be within our vineyards or in the natural spaces that encompass them. These areas are the habitats for wildlife that crucially must be encouraged to settle, develop and thrive.
For many years now we have adapted our viticultural practices and the maintenance of fallow areas to encourage the proliferation of this fauna. In that vein, this spring we installed a variety of nesting boxes designed to welcome birds, insects, bats and other essential actors in the equilibrium of our terroirs.
Placed across our properties in Saint-Emilion and Pomerol, these shelters constitute and essential new step in our struggle to maintain a balanced and sustainable environment.