Grape rinsing in NAPA following the wildfires
Image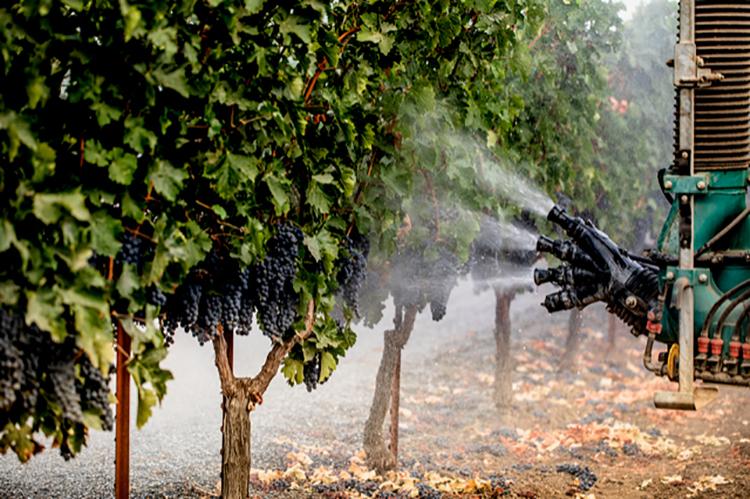 Since 1983, we have practiced rinsing the vineyard two or three weeks before harvest. The goal is to refresh the grapes and leaves by eliminating accumulated dust, the equivalent of taking a shower after a hot day. The water necessary for this practice is very limited, roughly 0.8 liters per vine. This amount is insignificant compared to just one irrigation, which would require 50 times more water. As a reminder, our vineyards are not irrigated; they are entirely dry-farmed.
When, as a result of nearby wildfires, very fine ash settles on the grapes, it becomes critical to rinse the vineyard before harvest, and the operation acts much in the same way as rinsing to remove summer dust.
In 2017, we completed harvest on October 3rd. The wildfires began on October 8th. Our vineyards in California were thus not affected. Dominus and Napanook 2017, already available on the American market, will be offered for global distribution by Autres Rivages in October 2020.
In 2020, on the other hand, the wildfires occurred before the harvest that was planned for September 21st and we fear the possibility of smoke taint. Consequently, as a precautionary measure, we rinsed the vineyard three times before harvest.
Above you will find an image that illustrates the process of rinsing.