Green harvest at Château Bélair-Monange
Image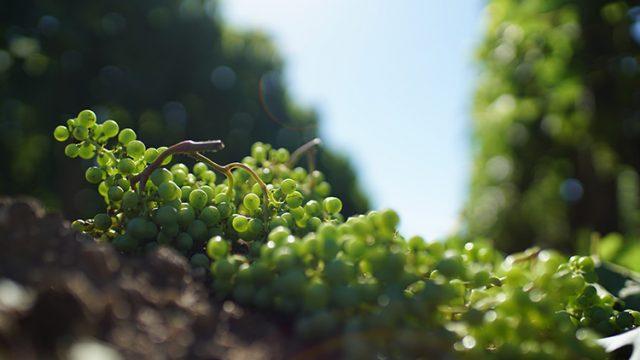 First introduced by Christian Moueix in 1973, green harvesting, or the elimination of certain clusters to ensure that the fruit left on the vine will ripen homogenously, was at first unanimously shunned, before slowly being tolerated, accepted, and, today, virtually universally considered an essential component of attentive vineyard management.
Once the critical phase of flowering has passed and the potential harvest volume been assessed, the vignerons start with a light leaf-thinning, gaining visibility around the clusters, before removing tangled clusters and adapting the load to the vigor of each vine.
In these images: the green harvest underway in July 2017 on the plateau of Château Bélair-Monange, Premier Grand Cru Classé, in Saint-Émilion.