History
Internationally renowned, Établissements Jean-Pierre Moueix has become a hallmark for the top wines of Bordeaux. The company is the largest wine merchant on the Right Bank, distributing fine wines from Bordeaux and California worldwide.
Family run since 1937, Établissements Jean-Pierre Moueix is also the owner and producer of several prestigious crus, including Château La Fleur-Pétrus, Château Trotanoy, and Château Hosanna in Pomerol; Château Bélair-Monange Premier Grand Cru Classé in Saint-Émilion; and, in Napa Valley, California, Dominus Estate and Ulysses.
Jean-Pierre Moueix was born in Correze in 1913 and moved to Saint-Émilion with his parents following the Great Depression of 1929. At the time, the wines of Pomerol and Saint-Émilion were not yet widely recognized.  Jean-Pierre Moueix, a visionary, foresaw great potential both in the Merlot grape and in its ability to age when grown in the best terroirs of his adopted region.
In 1950, he began augmenting his merchant business with the acquisition of several well-known vineyards, starting with Pomerol's Château La Fleur-Pétrus, followed by Château Magdelaine, Saint-Émilion Premier Grand Cru Classé, in 1952, and Château Trotanoy, Pomerol, in 1953. Over the next four decades, he continued to successfully develop the wine merchant and production elements of the business simultaneously.
The highlight of his career was the acquisition of Château Petrus. He entrusted its care to his son Christian for 38 vintages. Jean-François Moueix, his elder son, inherited the property and in 2009 took over the management.
Jean-Pierre Moueix passed away in 2003 at the age of 90, remembered as a man of great culture, generosity, and wisdom.
Christian Moueix (b. 1946) joined the family business in 1970.  Initially directing the company's viticultural activities, he later assumed commercial responsibilities before becoming President in 1991. Passionate about viticulture, he added to the firm's vineyard holdings through the acquisition of remarkable vineyard sites in Pomerol, such as Château Hosanna in 1999, Château Providence in 2005, and the historic Château Bélair, Saint-Émilion Premier Grand Cru Classé, in 2008.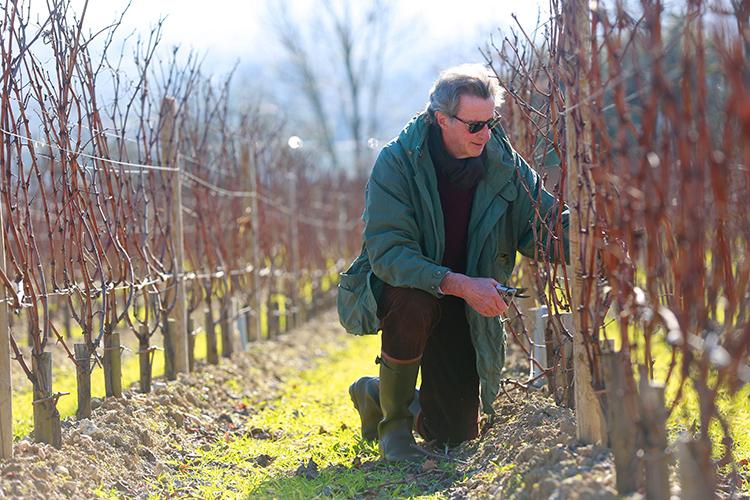 The development of these properties ran parallel to that of Dominus Estate, a 124-acre vineyard in Napa Valley acquired in 1982. Its Napanook vineyard was part of the original 1850's Hopper Ranch. Ulysses Vineyard, which marks the northern boundary of the Hopper Ranch just one mile north in Oakville, was acquired in 2008, effectively bookending the southern and northern ends of the historic ranch.
Edouard Moueix (b. 1977) joined the company in 2003 and became the third generation involved in the family business.  He immediately focused on developing the distribution of wines from the Left Bank, Graves and Sauternes. He was also key in the acquisition in 2008 of Château Bélair-Monange, Saint-Émilion Premier Grand Cru Classé, and in the expansion of Château La Fleur-Pétrus in Pomerol with the integration of a historic parcel on the plateau of Pomerol in 2012.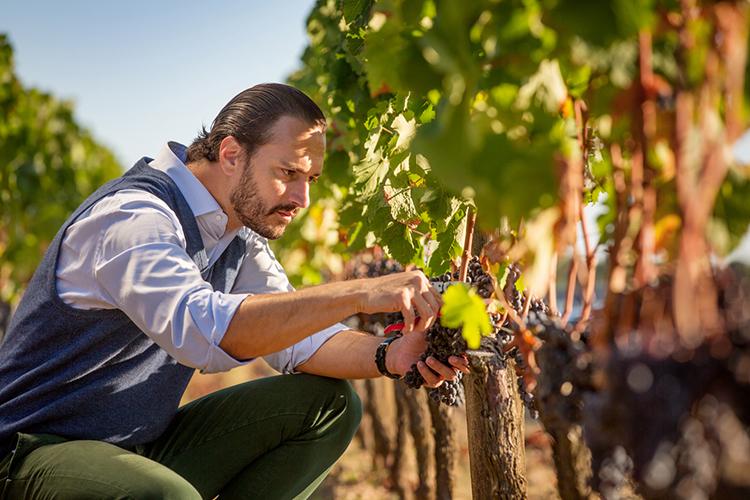 A devoted management team :
Laurent Navarre                     (Managing Director)
Isabelle Audigier                     (Financial Manager)
Stéphane Laborie                    (Commercial Director)
Rachid Drissi                          (Director of Purchasing and Strategy)
Frédéric Lospied                     (Export Manager)
Arnaud de Lamy                     (Estates Director)
Michel Falquier                       (Vineyard Manager - Family estates)
Eric Murisasco                        (Technical Director)
Laurent Descos                       (Cellar Master – Family estates)
Damien Sanso                         (Cellar Master – Wine merchant)
… and a dedicated staff of over 140 people work together to produce, distribute, and promote an exceptional selection of over 200 wines.